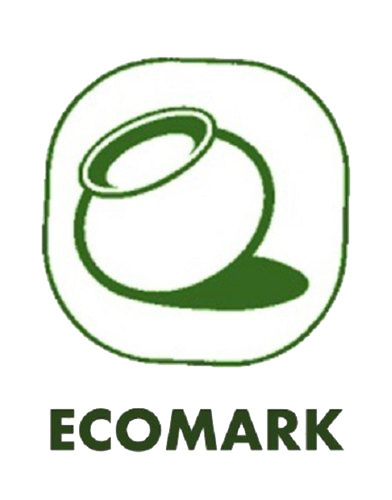 The objective of the Eco-mark scheme
To provide an incentive for manufacturers and importers to reduce adverse environmental impact of products & to reward genuine initiatives by companies to reduce adverse environmental impact of their products ECO Mark is introduced by BIS.
Basically, ECO Mark is a Certification Mark issued by the Bureau of Indian Standards (the national standards organization of India) to products conforming to a set of standards aimed at the least impact on the ecosystem.
Operation of ECO Mark Scheme:
ECO Mark Scheme was instituted by the Government of India for labeling of environment friendly products. The Scheme is being administered by the Bureau of Indian Standards.
The Scheme covers various product categories like Batteries, Electrical and Electronic Goods, Soaps and Detergents, Paints, Food Items, Lubricating Oils, Packing/Packaging Materials, Architectural Paints and Powder Coatings, Food Additives, Wood Substitutes, Cosmetics, Aerosols and Propellants, Plastic Products, Textiles, Fire-extinguisher, Leather and Coir & Coir Products.
The presence of ECO Logo along with ISI Mark on a product indicates that the product meets certain Environmental criteria along with the Quality requirements as specified in the relevant Indian Standard.
Implementation
For implementation of the Scheme, BIS is responsible for the following functions:
Renewal, Suspension and Cancellation of the License

Undertaking Inspections and taking Samples for analysis of any material or substance in relation to which the ECO Mark has been used.
How Trio can support?
Trio Technologies can provide complete support & solutions to achieve ISI-ECO Mark for the products listed above.
We will provide end to end solution starting from identification of the relevant standard(s), pre-compliance requirements, and necessary process / documentation / registration with BIS.